About PCC
Precision Castparts Corp. is a worldwide, diversified manufacturer of complex metal components and products. It serves the aerospace, power, and general industrial markets.
PCC is the market leader in manufacturing large, complex structural investment castings, airfoil castings, forged components, aerostructures and highly engineered, critical fasteners for aerospace applications.
In addition, the Company is the leading producer of airfoil castings for the industrial gas turbine market.
PCC also manufactures extruded seamless pipe, fittings, forgings, and clad products for power generation and oil & gas applications; commercial and military airframe aerostructures; and metal alloys and other materials to the casting and forging industries.
Precision Castparts Corp. Leadership
Over the course of the company's history, PCC has been led by just three people: Ed Cooley, Bill McCormick, and current Chief Executive Officer Mark Donegan.
Each made significant contributions during his tenure to make PCC one of the foremost manufacturing companies in the world. PCC was acquired by Berkshire Hathaway in 2016.
The Beginning
The story of PCC begins in Portland, Oregon in 1947 with Joseph B. Cox, the founder and president of Oregon Chain Saw Manufacturing Co. — known today as Blount International, Inc. You may recognize the OREGON name as a current brand of chainsaw equipment.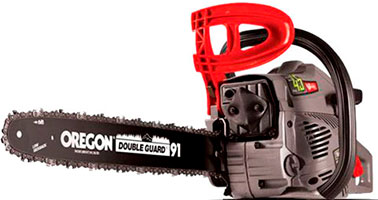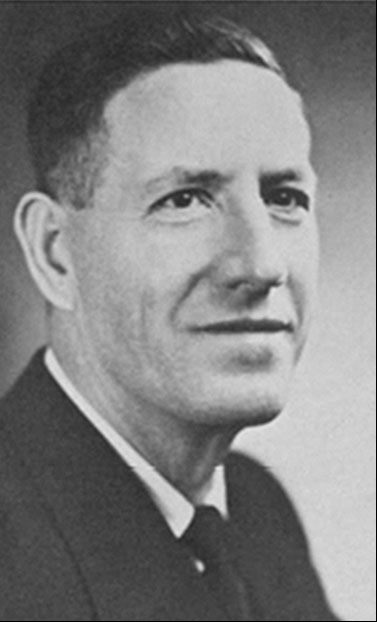 Joseph B. Cox
The Inspiration
Cox observed how effectively timber beetle larvae, the size of a man's forefinger, were easily chewing their way through timber. He thought replicating the larva's alternating C-shaped jaw with a metal chain saw cutter would improve the saw chain type at the time.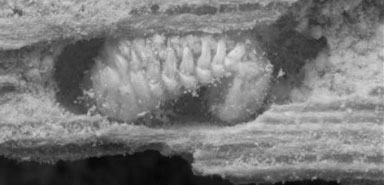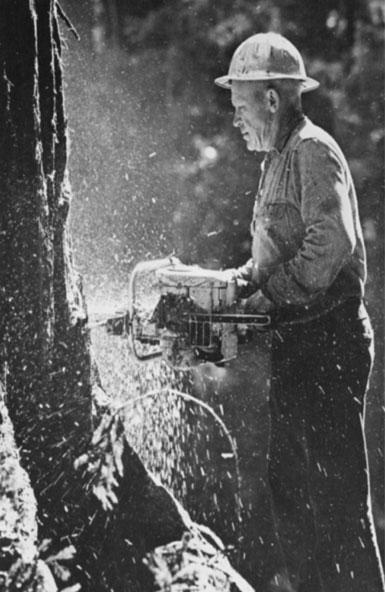 The result… a revolutionary new product
Mr. Cox needed to affordably cast his new cutter, so the investment casting side of the business was born.
The Cox Chipper Chain is still considered the biggest influence in the history of timber cutting.
1947

Cox Chipper Chain

Small investment casting operation is established with 10 employees. PCC produces more than 10 million saw chain cutters before the product line is dropped in favor of larger, more complex castings.

1952

Ed Cooley

Ed Cooley begins running the investment casting operation.

1953

First Location

Precision Castparts is formed with Joseph Cox as owner and president; Cooley is GM with 20 employees. The original building is located on SE 13th, Portland, OR

1955

SE Johnson Creek

PCC moves to its Johnson Creek facility (still in operation today) and grows to 40 employees.

1957

Ed Cooley and partners purchase PCC

Cooley becomes PCC's first CEO and has 90 employees.

1959

Hand-Dipped Shell System

PCC experiences a major breakthrough when it develops a new investment casting technology that allows for larger castings.

1965


TF-39 Jet Engine

General Electric Launches TF-39 Jet Engine
GE provides a 40,000-pound thrust engine for the C-5A Transport. The engine was the TF-39; it was 3-times the size of the largest engine previously built in production.

1967

PCC stock listed for $12/share.

1969


CF6-50

PCC combines 11 small castings into a single part for GE's CF6-50 engine; led to replacing multiple fabrications with one piece castings.

1980

PCC Small Structurals

PCC builds a plant to specialize in small to mid-size castings and make room for growth of newly designed large parts.

1981


PW2037

Pratt-Whitney begins using PCC castings on their PW2037 engine for the Boeing 757.

1982


GE CF6-80C

GE CF6-80C engine for Boeing 747 and 767 launches with PCC turbine rear frame and compressor rear frame. PCC breaks ground on a plant to support the world's largest, high-volume titanium casting, the GE CF6-80C fan frame.

1986


Acquires Airfoils

Formerly a division of TRW, Cooley bets the company on a business that is losing money; PCC Airfoils becomes profitable in its first year; employment grows to 2,000.

1987-1998

Initiated plants in Oregon and Ohio to serve the industrial gas turbine market; Rolls Royce joins GE and P&W by incorporating large, complex castings into their engine designs; PCC employs 7,500 people.

1999


Acquires Wyman-Gordon

Wyman-Gordon is a forging business with locations in MA, TX, and Scotland; also owns several small casting companies.

2003

PCC acquires SPS Technologies

SPS makes critical fasteners for the aerospace industry; the acquisition establishes a new Fasteners platform to which PCC adds several more businesses.

2006

PCC acquires Special Metals

Special Metals, the world leader in high nickel alloys, has invented and patented over 70 industry-leading alloys, many engineered for the most brutal, mission-critical services in aerospace and other industries.

2011

PCC acquires Primus Intl.

The Primus acquisition creates an Aerostructures platform and is the springboard for many related acquisitions.

 

2013

PCC acquires TIMET

TIMET has led the industry in titanium products since 1950, supplying nearly 1/5 of the world's titanium demand; PCC becomes the largest titanium sponge producer and melter in North America.

PCC acquires Permaswage

Permaswage designs and manufactures permanent fittings used in fluid conveyance systems for airframe applications, as well as installation tooling.

2015

PCC acquires Noranco

Noranco is a premier supplier of complex machined and fabricated components for aero-engine, landing gear and airframe applications.

 

2016

Berkshire Hathaway acquires PCC

On January 29, Berkshire Hathaway completed its acquisition of Precision Castparts Corp. for $37.2 billion.